SPECIAL NOTE TO CONTRIBUTORS THAT I HAVE BLOCKED/BANNED ON OTHER WIKIS:
DO NOT COME HERE AND ASK ME TO UNBLOCK YOU! YOU GOT WHAT WAS COMING! AND I DO NOT REGRET WHAT I HAVE DONE EITHER!
"A well-disciplined organization is one whose members work with enthusiasm, willingness, and zest, as individuals and as a group, to fulfill the mission of the organization with expectation of success."
—Admiral Arleigh Burke (1901-1996), USN, Chief of Naval Operations (1955-1961), 1958


"A User since February 22, 2011 and an Admin since March 2, 2011."
Find me on Wikia!
Find me Anywhere Else!
Kitty Fanboy n. A person, that is a male, who has a rather large crush on T.U.F.F. Puppy character Kitty Katswell. Normally, they are insane. Sometimes they might be furf**s. (sorry, can't say the word for the more stupid furries on here, furries themselves are normal)
— THE T.U.F.F. PUPPY WIKI DICTIONARY COMING SOON (not really)
What I Do on T.U.F.F. Puppy Wiki
Correct spelling/grammar errors
Create articles or upload images if necessary
Correcting/removing incorrect info. or fake info.
Extending/Improving other articles
Being an Administrator
But most of all, KEEP OUT VANDALS!!! If you don't take my warning.......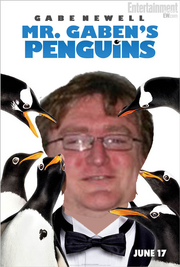 Pages I Created
Images I Uploaded