I am a fan of T.U.F.F. Puppy and also Fairly OddParents. T.U.F.F. Puppy is an awesome show. I'm trying to make as much friends as I can on this wiki.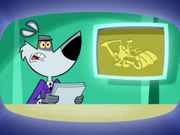 List of friends
If you want to be on this list, leave a message on my message wall or comment on my first blog post.
My favorite pages
Other Wikis I edit
T.U.F.F. Puppy Fanon Wiki
Fairly OddParents Wiki
Fairly Odd Fanon Wiki
Wishology Wiki
The Amazing World of Gumball Wiki
Zathura Wiki (I actually created Zathura Wiki)
T.U.F.F. Puppy Story Wiki
Fairly OddSeesponges Wiki
Fan Fiction Wiki
SpongeBob SquarePants Wiki
Diary of a Wimpy Kid Wiki
Mythology Wiki
Community Central Wiki
An Interview with Anti-Cosmo Dude
Who is your favorite T.U.F.F. Puppy character?: Wolf Spitzer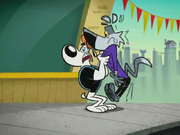 What is your favorite episode?: Most likely "Pup Daddy" because it is a funny and interesting episode.
Where is your favorite location?: Petropolis Aquarium because it looks like Cosmo and Wanda's fishbowl from The Fairly OddParents (FOP)
Where is T.U.F.F. PUPPY on your Top 10 favorite TV shows list?: Quite Possibly #1!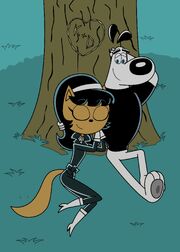 Community content is available under
CC-BY-SA
unless otherwise noted.