T.U.F.F. Puppy Wiki contains

SPOILERS

relating to

T.U.F.F. Puppy

and its licensed media.
If you are new to this wiki, then

PLEASE

take note of our

policy

!

<chat></chat>
T.U.F.F. Puppy Wiki Network
T.U.F.F. Puppy has completed its run; but its legacy will live on.
Refer to our Episode Guide for a complete list of episodes.
Contributors Celebrating their Birthdays this Month
Featured Article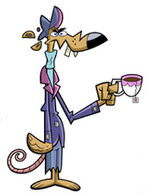 Ollie is a British opossum. He's usually the one who gives his boss something cheese-related by accident, either forgetting Snaptrap's cheese allergy or Snaptrap forgetting it himself. He tends to be Snaptrap's voice of reason, which he often ignores. (read more)
Random Image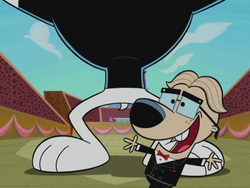 Headlines
( Refresh | More news... )

The first is called "The Curse of King Mutt" and the second is called "Bored of Education". They'll both premiere October 7, 2011 at 8pm ET.

UPDATE: There are now FOUR new episodes, coming a few days later on October 10, 2011. This includes the two listed above, as well as the episodes "Guard Dog" and "…

See more >
( TUFF Puppy News | More Blogs )
The new "DISCUSSIONS" feature has been recently activated on this wiki. That's the reason, the Wiki-Navigation bar changed from having the "FORUM" Tab replaced with the "DISCUSS" Tab. But you can st…
Hey, this is your chance the Wiki needs your help. You can help by creating transcripts and adding better pictures (screencaps as an example) !
See more >
( More T.U.F.F. News Blogs | More Site News Blogs | More Blogs )
We are also currently building communities in the following languages:
Español     Deutsch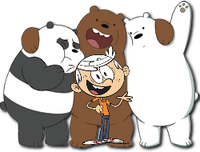 Community content is available under
CC-BY-SA
unless otherwise noted.