Share-A-Lair is the tenth episode of T.U.F.F. Puppy's first season.
Synopsis
The T.U.F.F. agents receive a message from Agent Rodentski that D.O.O.M. is planning to destroy T.U.F.F. with a missile strike. So they decide to make a counter strike, as well as D.O.O.M. receiving the same from Agent Weaselman and so on, until both sides destroy all of each others headquarters. Thanks to Bunny (a "you can easily tell" teenaged real estate agent, really The Chameleon), they must share their regular lair spaces. This seems ironic until T.U.F.F. and D.O.O.M. find out that she's actually The Chameleon.
Transcript
Videos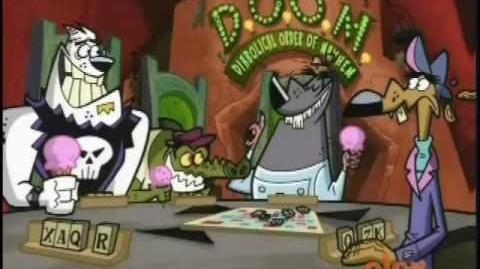 Community content is available under
CC-BY-SA
unless otherwise noted.